Data that is collected without a clear purpose becomes meaningless numbers on a page. However, data collection with a goal and plan of action can help change the world. The "100 Forms in 100 Days" campaign by GrantAdvisor and the TAG (Technology Association of Grantmakers) is conducting a study to improve the grant seeker experience by examining commonalities across grant applications. To achieve this goal, they are asking for 100 grant applications to be submitted by foundations in 100 days, this includes the types of applications that Blackbaud Grantmaking clients are creating. At Blackbaud we champion this kind of data collection initiative because the goal is to help improve the entire philanthropic sector.  

As a Blackbaud client you are already perfectly poised to participate in the "100 Forms in 100 Days" campaign.  

In November of 2020 GrantAdvisor conducted a survey of over 2,500 nonprofits to understand their top pain points. The findings show Blackbaud Grantmaking's existing core functionality already addresses the top pain point of full application preview as well as providing options for eligibility quizzes, publicly available data integration, autosave functionality, word limit parameters, shareability, multiple file attachments, and more.
Downloading and submitting your form is easy. Simply click the Print link on the top right hand of the application. Watch an instructional video here.
From there follow the directions here and send in your form.  

Here's a quick tip – while you are in your system downloading the application, remember to enable the shareability and collaboration options for your applicants as well. With Blackbaud Grantmaking completing an application is collaborative not only with you the funder, but also with all the other stakeholders that might need to assist in the process. The multiple applicant portal options enable the applicants to share their applications on a 1:1 basis or with a group that can work on the application, requirements, contracts or progress updates simultaneously.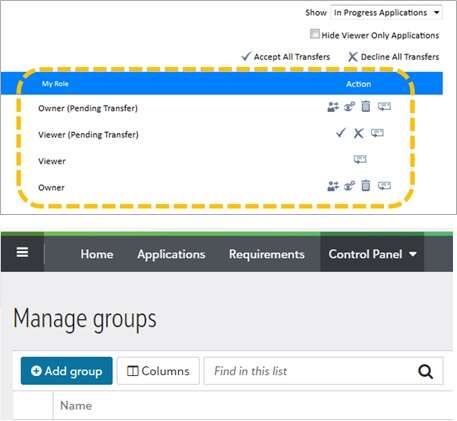 If you are a foundation and would like to learn more about how Blackbaud Grantmaking's application complies with the survey findings or if you are an applicant with questions, please reach out by completing this form.  

We encourage you to submit your current form by the July 23rd deadline. GrantAdvisor and TAG will analyze submissions and publish a report in the fall.